5 Cool Storage Ideas to Declutter Your Child's Room
By Barbara Pronin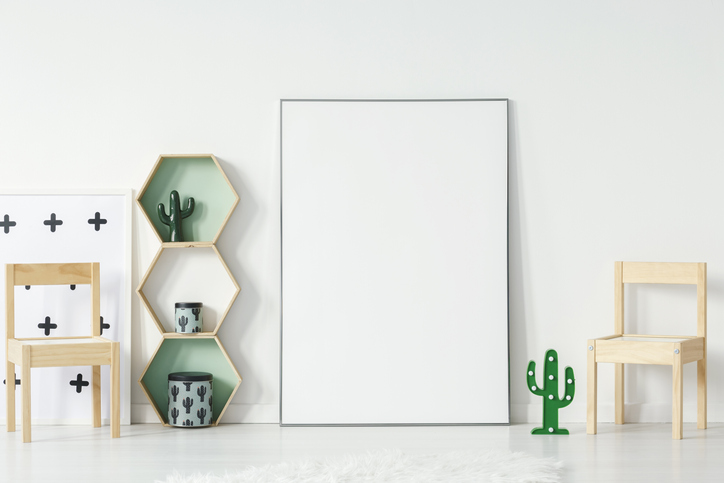 In a time when decluttering is becoming a common household activity, your child's room may still be a jungle of LEGOs, barbies and other assorted, and much beloved, toys. Bookcases and storage cubes can help tame the chaos, but often, they're simply not enough. The space and design experts at HGTV suggest the following alternatives that even your kids will like:

Bedside storage. Try a pocketed, patchwork fabric organizer that slips in between the mattress and the bed frame to hold bedtime story books, favorite stuffed animals or whatever your child likes having close to the bed at night. If you're feeling particularly handy, you can make it yourself from scrap fabric with a pattern from sewmamasew.com.

Stuffed animal swing. Create a three-tiered swing out of narrow shelving, some clothesline and some hooks. Hang it from the ceiling to create a nifty perch and get those stuffed animals off the floor.

Vintage crate carts. Ask your grocer for produce crates or, if you're handy, make them yourself out of pallets. The little carts make wonderful storage bins, and if you add wheels, your child can move them around at will when it's time to clean up.

LEGO storage. Create a three- or four-foot circle from a length of sturdy denim. Fold and sew the edges an inch or two over the entire circumference to create a tunnel, then insert a length of cord all around. When the kids are though playing with their LEGOs, they can lay the denim circle flat, throw all the plastic pieces inside and draw the cord tight so that the denim becomes a sturdy bag.

Tube cubbies. If your child is into tiny cars, save your empty toilet paper rolls to create a 'garage.' With DIY instructions from Spoonful.com, you can glue them together in a pyramid shape and fashion a nifty space for storing a wide variety of toys.
Thanks for visiting my Blog site. If you would like to discuss this topic with me or get more information please contact me by calling 919-247-4667 or emailing me at Tim@TheTrianglesBroker.com. And you can always visit my personal real estate website for lots of additional information and to search for homes at www.TheTrianglesBroker.com.
Reprinted with permission from RISMedia. ©2019. All rights reserved.